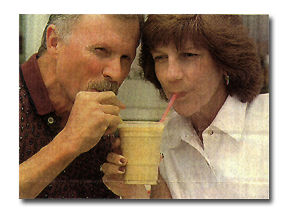 ABOUT YOGUCCINO
YOGUCCINO is the healthy choice in Blended Ice Drinks. The far superior product in many ways... Non-Fat, very low in calories, does not separate, and uses your fresh Espresso! YOGUCCINO does not compromise quality compared to a powder mix.
YOGUCCINO is rich and creamy; yet non-fat and low in calories. All Fresh and Natural! One base makes a variety of Blended Ice Drinks...limited only by your imagination.
Fresh Espresso!
Fresh Fruit!
Itallian Syrup!
Peanut Butter & Your Favorite Specialty Chocolate!
Natural Juice Concentrates! Customize And Be Creative!!!!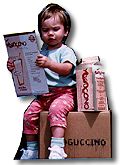 WHY YOGUCCINO
YOGUCCINO was developed in the Seattle area, and has successfully gained leadership in the Blended Ice Drink market. Great with your favorite protein boost.
We've done all your homework. YOGUCCINO can make your life easier and increase your profits at the same time.